Our 6th CASSINI Hackathon concludes with the awarding of our winners! The "Space for International Development & Humanitarian Aid" Hackathon reached its pinnacle as the top three teams clinched the coveted prizes. From November 3-5, innovators spanning ten locations across Europe showcased their brilliance, engaging in a spirited competition to harness EU space technologies for crafting solutions that support international development and humanitarian aid. Across this pan-European event, teams grappled with three distinct challenges:
1.    Supporting sustainable infrastructure development
2.    Strengthening food security & access to clean water
3.    Understanding and forecasting forced migration
With over 130 supporting experts across our 10 locations and a prize pool of more than €21,000, participants were eager to enable novel solutions for these pressing global challenges. At the end of the hackathon weekend, we had over 500 participants and over 100 projects submitted, each offering a creative and inventive approach to addressing the challenges posed by global development and humanitarian aid. These projects ranged from an idea to use vertical & horizontal radar data from Sentinel-1 to monitor forced migratory flows to improve resource allocation and management within refugee camps and protect migrant health, to a web app product that uses satellite data to produce personalised hydrological reports, allowing communities to safeguard clean water sources and mitigate flood risks. 

Outstanding ideas took centre stage, yet the responsibility fell on local jurors to narrow them into the premier solution from each location. These ten selected teams then faced one last final pitching round during the Demo Day & Awards Ceremony on November 9th. 
Want to find out more about the top 10 finalists' ideas? Read more about the local winning projects on our portfolio page.
At the Demo Day, the ten local winners delivered a compelling 3-minute pitch to our expert jury, followed by a Q&A session before the ultimate assessment. In the grand finale, only three teams emerged victorious, securing the coveted 100-hour mentoring prize.
We are delighted to announce the winning trio of the 6th CASSINI Hackathon:

1st Place: Upstream from the CASSINI Hackathon Netherlands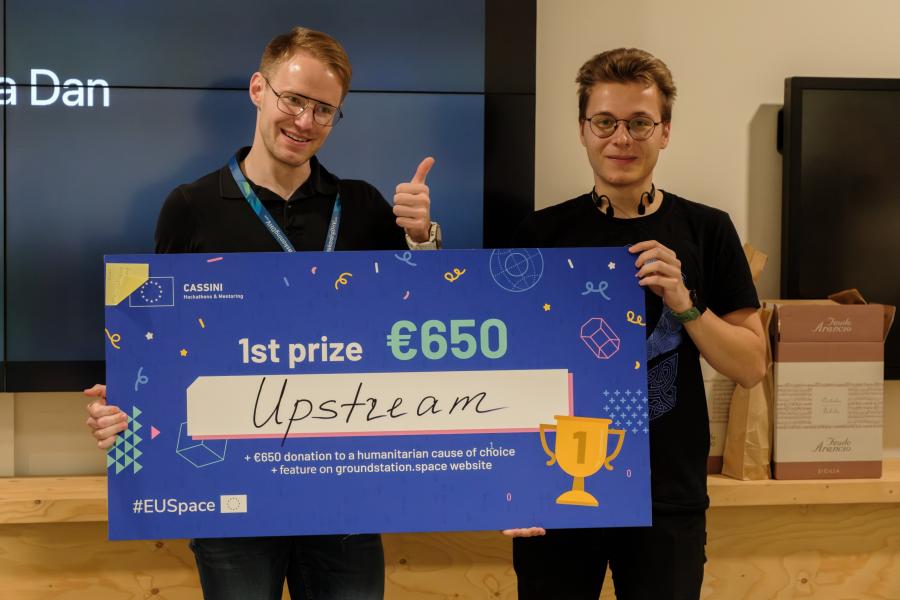 Project: This tool will use Copernicus ocean parameters data to assist biosecurity planning for aquaculture sites that support marine spatial planning and sustainable aquaculture practices.

2nd Place: FoodSafe from the CASSINI Hackathon Estonia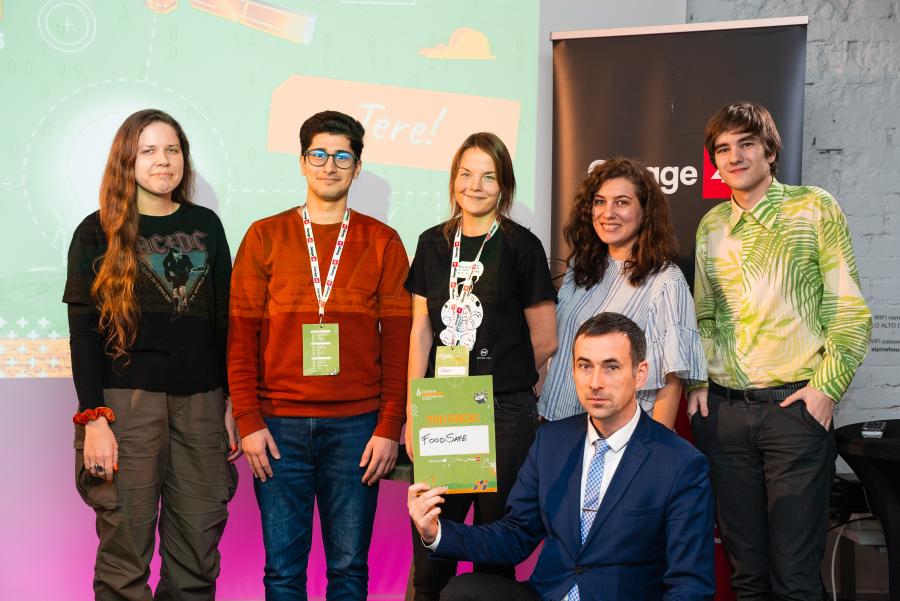 Project: This solution uses Sentinel-2 & ERA5 data to calculate the likelihood of food storage problems on a global scale, including threats such as flooding, mould, and rodent infestations.

3rd Place: Cognitum from the CASSINI Hackathon Spain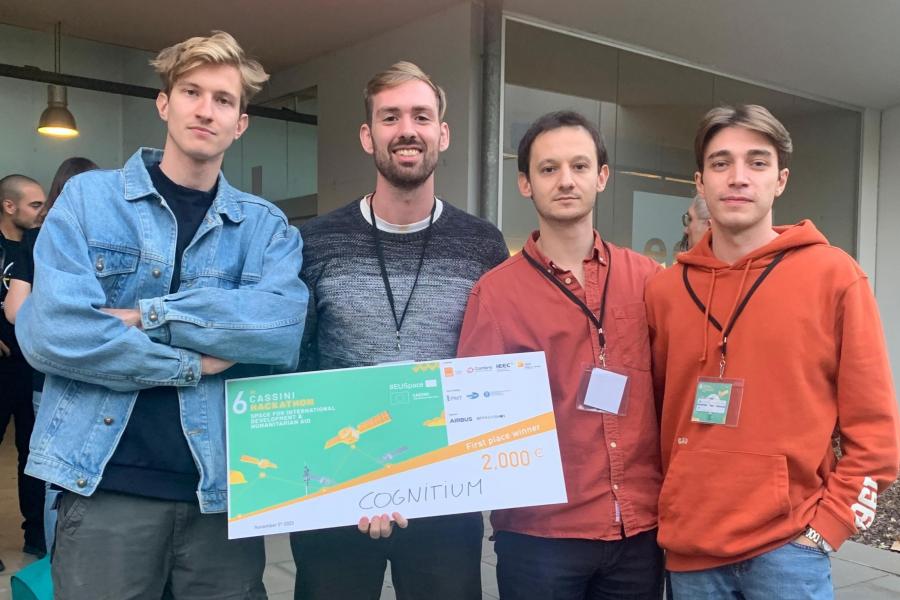 Project: This tool uses Sentinel -2 & -3 satellite data to detect early warnings of crop infestation and predict future infestations through a cost-effective and environmentally friendly solution.
The three winning teams will each now go into a 6-month mentoring programme, to continue the development of their space-based ideas! We are looking forward to watching the ideas of these teams flourish into products and services that will support international development and humanitarian aid and help create a better world.
A heartfelt thank you to all participants in this edition of the CASSINI Hackathons! Until next time, stay tuned for more!