3 November, 18:00 CET–
5 November, 18:00 CET
Join the Hackathon in Kyiv!
Interested in creating solutions using EU space technology to support international development and humanitarian aid? The 6th CASSINI Hackathon is open for registration. This is your chance to explore important global challenges from a new perspective with people from all backgrounds!
Find inspiration from experts, and gain the know-how to utilise data from Copernicus, satellite positioning and navigation services from Galileo & EGNOS. Embark with your team on one of three challenges centred around the theme of international development and humanitarian aid:
Supporting sustainable infrastructure development

Strengthening food security & access to clean water

Understanding and forecasting forced migration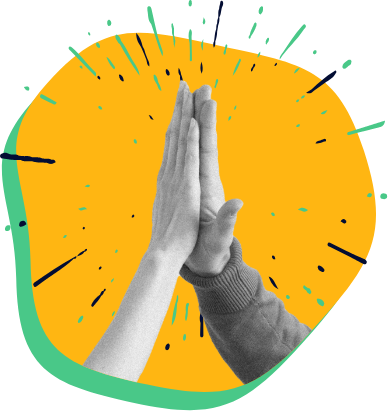 Get involved
Our Ukrainian organiser, the Ukrainian Startup Fund, is organising a special edition of the 6th CASSINI Hackathon! This is your opportunity to access live data, build tangible solutions, and contribute to the rebuilding of the country. The Ukrainian Startup Fund, says:
"Participants have the chance to become agents of positive change, who not only address the proposed challenges but also contribute to the genuine reconstruction and revitalization of the nation." Will you accept this mission?

Join us in Kyiv between Friday the 3rd and Sunday the 5th of November to learn how to turn your ideas and our space data into impactful solutions. 
Prizes
The winners of the CASSINI Hackathon Ukraine will win business support packages including:
Octava Defence - $4.500 total prize fund and future expert mentorship for the winners;
SET University - Micro master's program certificates for the winners;
Sigma Software Labs - Personal 4-hour online consultation for the winners.
Noosphere - mentorship program for the winner during 6 month period in the form of 1-hour online sessions once a month
Pitch
In addition to these amazing prizes, you'll also compete to get a special invite to present your idea at the Demo Day & Awards Ceremony.
But, just so you know, participants from this location won't be able to take part in the 100-hour Mentoring programme.
Meet our experts
Get an inside perspective on local opportunities from our expert panel, which includes:
About the organisers
Ukrainian Startup Fund (USF) will be organising the Hackathon in Ukraine! USF is an organisation that promotes the creation and growth of technology startups in Ukraine.
With their vast experience in supporting tech startups, USF will be a valuable addition to the pool of local organisers, promoting space innovation among their entrepreneurial ecosystems.
This hackathon is supported by the following sponsors and partners:
Partner
Partner
Partner
Partner