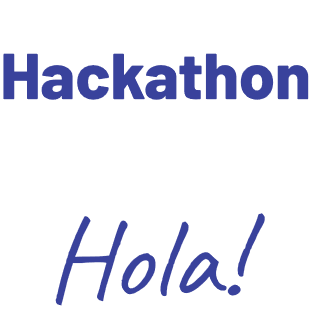 4 Nov, 19:00 CET–
6 Nov, 17:00 CET
Join the Hackathon in Barcelona!
Bring your brightest thinking to the 4th CASSINI Hackathon!
Your mission: to utilise EU Space data and create a winning business idea. Enter one of three challenges to develop a solution for the financial world!
Enabling green and sustainable investments

Innovating financial tools and technologies

Advancing global financial intelligence
Prizes
The top three places will receive:  
A cash prize fund of €1,500
Technical, business and legal mentoring
Support to reach the international market
Mentoring
The top 3 teams across all hackathons will be awarded an additional 100 hours of expert mentoring.
Discover the Hackathon with the Big Ideas Campaign
Want to join the upcoming hackathon in Spain? Learn how you can utilise the EU space technologies to innovate the European financial industry with our online info sessions and workshops. These will equip you with all the tools you need to succeed. You'll also have the chance to meet other participants who signed up for the hackathon and form your team!
Don't miss out on this opportunity. Check out the agenda below and sign up for the Big Ideas Campaign now!
Meet our experts
Participants will gain cutting-edge insights from some of the brightest minds in the business
Gustavo Caluori Satei
Space Sur
Juan José Grosso
RDI Network
Laia Romero
Lobelia Earth
Magda Munt
Cuatrecasas
Mercè Vall-Llossera Ferran
IEEC-CommSensLab
Alessandro Jones
Cuatrecasas
About the organisers
Some Hackathons have one organiser; the CASSINI Hackathon in Barcelona boasts three. The Fundació Privada Knowledge Innovation Market, the Chamber of Commerce of Barcelona, and the Institute of Space Studies of Catalonia need little introduction. They have attracted a list of high-profile sponsors for what promises to be an exceptionally well-connected event.
The Fundació Privada Knowledge Innovation Market promotes the development of space technology, scouting the most forward-thinking solutions.
The Chamber of Commerce of Barcelona has recently established a Commission for Space and  Aeronautics to promote and connect space entrepreneurs.
Finally, the Institute of Space Studies of Catalonia fosters space research, innovation and the sector's competitiveness, particularly as the promoter of the New Space strategy of Catalonia.
Don't miss your opportunity to access EU Space data, network with professionals, and learn from the experts at the 4th CASSINI Hackathon in Barcelona.  Register your interest now!
This hackathon is supported by the following sponsors and partners: