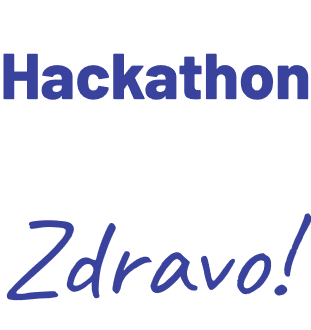 4 Nov, 19:00 CET–
6 Nov, 17:00 CET
Physical
(In-person event)
Join the Hackathon in Maribor!
Bring your brightest thinking to the 4th CASSINI Hackathon!
Your mission: to utilise EU Space data and create a winning business idea. Enter one of three challenges to develop a solution for the financial world!
Enabling green and sustainable investments

Innovating financial tools and technologies

Advancing global financial intelligence
Get involved
Are you ready to build an invincible business?  You'll gain valuable insights and excellent connections at the Slovenian edition of the Hackathon. It's organised by Venture Factory, a start-up specialist in the University city of Maribor. 

You don't need any experience to enter – sign up and find a team to work together and present your pitch. The winners will be well-supported to nurture and launch their ventures.  
Prizes
First place: Comprehensive Business Development Package + Startup tickets for PODIM 2023

Second & third place: General Business Development Support and Startup tickets for PODIM 2023
Mentoring
The top 3 teams across all hackathons will be awarded an additional 100 hours of expert mentoring.
Discover the Hackathon with the Big Ideas Campaign
Want to join the upcoming hackathon in Slovenia? Learn how you can utilise the EU space technologies to innovate the European financial industry with our online info sessions and workshops. These will equip you with all the tools you need to succeed. You'll also have the chance to meet other participants who signed up for the hackathon and form your team!
Don't miss out on this opportunity. Check out the agenda below and sign up for the Big Ideas Campaign now!
Meet our experts
Participants will gain cutting-edge insights from some of the brightest minds in the business
About the organisers
For more than 20 years, Venture Factory has helped ambitious founders to challenge the status quo and build invincible businesses. The group has built an impressive network that offers funding, partnership and innovation opportunities to its sponsored entrepreneurs.
 
Venture Factory has also launched the Start:up Slovenia Initiative and the PODIM conference – one of the most influential tech events in the region. 

Sign up to develop your start-up at the expert-led Hackathon in Maribor.  Register your interest now!
Sponsors / Partners
This hackathon is supported by the following sponsors and partners:
Official Partner of the Challenge no.2
Zavarovalnica Sava - Insurance Company Sava
Partner
Ljubljanska borza - Ljubljana Stock Exchange
Supporter
The Herman Potočnik Noordung Center of Space Technologies
Supporter
The Faculty of Electrical Engineering and Computer Science (UM FERI)
Supporter
CER Sustainable Business Network Slovenia