3 November, 18:00 CET–
5 November, 18:00 CET
Join the Hackathon in Maribor!
Interested in creating solutions using EU space technology to support international development and humanitarian aid? The 6th CASSINI Hackathon is open for entries. This is your chance to explore important global challenges from a new perspective with people from all backgrounds!
Find inspiration from experts, and gain the know-how to utilise data from Copernicus, satellite positioning and navigation services from Galileo & EGNOS. Embark with your team on one of three challenges centred around the theme of international development and humanitarian aid:
Supporting sustainable infrastructure development

Strengthening food security & access to clean water

Understanding and forecasting forced migration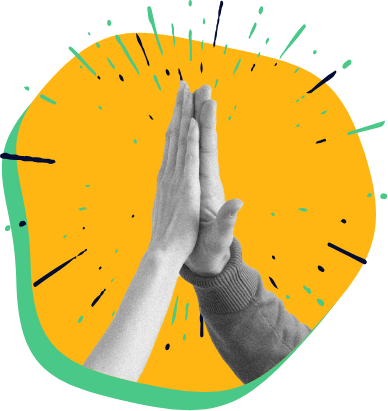 Get involved
Our Slovenian organiser, Venture Factory, has been helping people to build invincible businesses for more than 20 years. With an established network of investors, experts, and entrepreneurs, Venture Factory brings exciting opportunities to participants of the 6th CASSINI Hackathon. 
Join us in Maribor between Friday the 3rd and Sunday the 5th of November to learn how to turn your ideas and our space data into impactful solutions. In Slovenia, we'll be focusing on ideas that strengthen national infrastructure and help us to manage resources. Will you be one of the people who helps to make a difference?
Prizes
The winners of the CASSINI Hackathon Slovenia will receive business development support and other exciting prizes:
€3,000 cash prizes for the TOP 3 teams,
a special business development package of the Venture Factory for the winner,
general support of the Venture Factory for the company's business development for the TOP 3 teams,
startup tickets for the PODIM conference for the TOP 3 teams.
Mentoring
The top 3 teams across all competing hackathons will be awarded an additional 100 hours of expert mentoring.
Meet our experts
Get an inside perspective on local opportunities from our expert panel, which includes:
About the organisers
Tovarna podjemov (Venture Factory) will be organising the Hackathon in Slovenia! With over 20 years of acceleration experience and 14 organised hackathons, Venture Factory is a purpose-driven business & ecosystem building organisation that helps ambitious companies challenge the status quo. To do so, they leverage the resources and networks from their PODIM conference (one of the most influential startup and tech events in the Central and Eastern Europe region) and Start:up, their startup ecosystem platform.
By connecting a vast network of entrepreneurs, mentors, experts, investors, and institutions they aim to support the CASSINI Hackathons in creating a better tomorrow.
We will be announcing our sponsors and partners very soon!