3 November, 18:00 CET–
5 November, 18:00 CET
Join the Hackathon in Cluj!
Interested in creating solutions using EU space technology to support international development and humanitarian aid? The 6th CASSINI Hackathon is open for entries. This is your chance to explore important global challenges from a new perspective with people from all backgrounds!
Find inspiration from experts, and gain the know-how to utilise data from Copernicus, satellite positioning and navigation services from Galileo & EGNOS. Embark with your team on one of three challenges centred around the theme of international development and humanitarian aid:
Supporting sustainable infrastructure development

Strengthening food security & access to clean water

Understanding and forecasting forced migration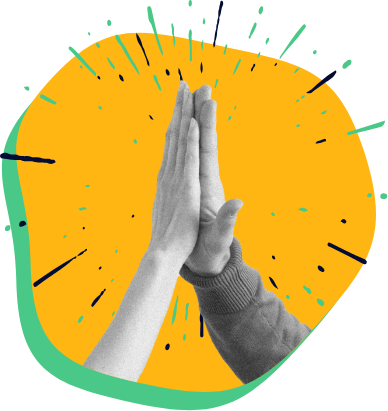 Get involved
Our Romanian local organiser, ROTSA, specialises in supporting and promoting innovative new ventures. The Romanian Tech Startups Association has organised several challenges and hackathons and will host this edition at ClujHub, the city's largest coworking space. It's an exciting opportunity to mingle with established and aspiring entrepreneurs. 
Join us in Cluj between Friday the 3rd and Sunday the 5th of November to learn how to turn your ideas and our space data into impactful solutions. Romania is already a hub for renewable energy innovation, so developing a sustainable infrastructure will be one key focus. Will you be one of the people who creates a winning solution?
 
Prizes
The winners of the CASSINI Hackathon Romania will receive up to €1000 in cash prizes and access to start-up support programmes including:
€1000 in cash
3 Months of free access to ClujHub Incubation infrastructure & Startup Community
Acceptance into the Startup Reaktor Program.
Stay tuned for some additional prizes that will be announced soon!
Mentoring
The top 3 teams across all competing hackathons will be awarded an additional 100 hours of expert mentoring.
Meet our mentors
Get an inside perspective on local opportunities from our expert panel, which includes:
Pasc Tudor
Incubation Director at ROTSA
Cristian Dascalu
Partner, Gapminder VC & Techcelerator
Alina Vasile-Floroaie
Founder & MD The Climate School
Kinga Hening
Tech Transfer Officer, Researcher, Radon Specialist
Laviniu Chis
Head of Regional Development @Agenția de Dezvoltare Regională Nord-Vest
Claudiu Tănăselia
Physicist, researcher, space editor at Știință&Tehnică, and founder of parsec.ro
Camelia Avram
Expert in Data Transmission, Industrial Communication Protocols and Distributed Systems
Razvan Chereches
Professor at Babes-Bolyai University
Florin Pop
Founder and CEO of Primainvest Capital Management
About the organisers
The Romanian Tech Startups Association (ROTSA) is a non-governmental organisation with a vision to equip, support, connect, and scale local start-ups. Its incubation programme, Startup Reaktor, works closely with those start-ups and, thanks to local partnerships, provides up to €130,000 in grants and investment.  
Through regular workshops and mentoring, the Startup Reaktor delivers essential training to prepare start-up founders for success. At the Hackathon, our winning team will be automatically entered into the 8-week start-up programme to develop their solution. Don't miss your opportunity to meet key figures in the Romanian start-up sector – and connect with like-minded participants – in Cluj this November. Register now.
This hackathon is supported by the following sponsors and partners: