3 November, 18:00 CET–
5 November, 18:00 CET
Join the Hackathon in Amersfoort !
Interested in creating solutions using EU space technology to support international development and humanitarian aid? The 6th CASSINI Hackathon is open for entries. This is your chance to explore important global challenges from a new perspective with people from all backgrounds!
Find inspiration from experts, and gain the know-how to utilise data from Copernicus, satellite positioning and navigation services from Galileo & EGNOS. Embark with your team on one of three challenges centred around the theme of international development and humanitarian aid:
Supporting sustainable infrastructure development

Strengthening food security & access to clean water

Understanding and forecasting forced migration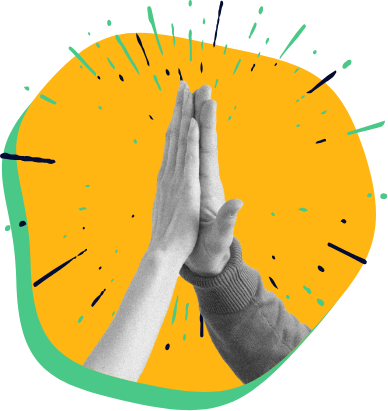 Get involved
Our Dutch organisers, dotSPACE & Royal Haskoning DHV (RHDHV), have a strong background in digital projects aimed at social change. Working closely with leading companies as well as innovative entrepreneurs, dotSPACE & Royal Haskoning DHV (RHDHV) will offer exciting opportunities to participants of the 6th CASSINI Hackathon.
Join us in Amersfoort between Friday the 3rd and Sunday the 5th of November to learn how to turn your ideas and our space data into impactful solutions. Building up a strong and sustainable infrastructure, with seamless connectivity and renewable energy, is a key local concern. Will you be one of the people who helps to make a difference?
Prizes
The winners of the CASSINI Hackathon Netherlands will receive up to €650 in cash prizes and business support packages:
First place: 650 EUR cash prize + 650 EUR donation to a humanitarian cause of choice. The winning team will also have the opportunity to have a publication on groundstation.space website
In addition, a special prize will be awarded for "Best Presentation" which includes 200 EUR cash and a publication on groundstation.space
Mentoring
The top 3 teams across all competing hackathons will be awarded an additional 100 hours of expert mentoring.
Meet our experts
Get an inside perspective on local opportunities from our expert panel, which includes:
Joris Kruse
Member of the board dotSPACE Foundation
Frans van den Akker
Senior Business Developer and consultant in Digital Energy and Industry at RHDHV
Andrei Bocin
Consultant in Satellite applications at dotSPAE Foundation
Leander Loomans
Full-stack software engineer at dotSPACE foundation
Dimitra Stefoudi
Consultant in Satellite applications at dotSPACE Foundation
Martijn Seijger
Board Member at dotSPACE Foundation
Linda van Duivenbode
Board Member of dotSPACE foundation
Fionna Heuff
ESRI expert at RHDHV
Hans van 't Woud
Founding CEO @ BlackShore
Carl Lens
Head of Digital Regreening at Justdiggit
About the organisers
dotSPACE & Royal Haskoning DHV (RHDHV) will be organising the Hackathon in the Netherlands! Both are active in the field of space applications and are experienced in organising hackathons. dotSPACE is a leading expert centre dedicated to unlocking the vast potential of space data. With a focus on Earth Observation technology, dotSPACE plays a large role in addressing critical challenges in public health, food security, smart cities, and agriculture. RHDHV is a global engineering and project management consultancy firm that provides various services in the fields of water, infrastructure, maritime, aviation, and sustainable development.
Together, with the CASSINI Hackathons, they aim to improve society through people, expertise, partnerships, and innovations.
This hackathon is supported by the following sponsors and partners:
Partner
Partner
Hogeschool of Utrecht – HU University of Applied Sciences Utrecht
Partner
Partner
Partner
Partner
The Dutch AI coalition (The NL AIC)
Partner
Space Generation Advisory Council, The Netherlands
Partner
Partner
ILIAD project – The Iliad Digital Twins of the Ocean
Partner
Partner
Partner
Partner
Partner
Partner
Partner
Partner