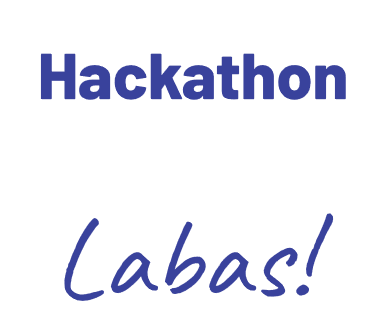 4 Nov, 19:00 CET–
6 Nov, 17:00 CET
Join the Hackathon in Vilnius!
Bring your brightest thinking to the 4th CASSINI Hackathon!
Your mission: to utilise EU Space data and create a winning business idea. Enter one of three challenges to develop a solution for the financial world!
Enabling green and sustainable investments

Innovating financial tools and technologies

Advancing global financial intelligence
Get involved
When it comes to fintech, Lithuania leads the way: with 147 licences already issued, there are more fintech ventures than any other EU country. Startup Division will lead our very first Lithunian Hackathon, inviting entrepreneurs from every sector to form teams and shape the future. 

No experience? No problem. Participants will be inspired by a line-up of keynote speakers to tackle challenges specific to the financial world. Then teams will work together to develop their best idea and turn it into a viable business pitch.
Prizes
The top two places will receive cash prizes (totalling €1,000) which they can use to develop their ventures.
Mentoring
The top 3 teams across all hackathons will be awarded an additional 100 hours of expert mentoring.
Discover the Hackathon with the Big Ideas Campaign
Want to join the upcoming hackathon in Lithuania? Learn how you can utilise the EU space technologies to innovate the European financial industry with our online info sessions and workshops. These will equip you with all the tools you need to succeed. You'll also have the chance to meet other participants who signed up for the hackathon and form your team!
Don't miss out on this opportunity. Check out the agenda below and sign up for the Big Ideas Campaign now!
Meet our experts
Participants will gain cutting-edge insights from some of the brightest minds in the business
About the organisers
In the last 14 years Startup Division has helped to launch more than 1,000 start-ups in Lithuania. It coaches entrepreneurs through their journey as they raise capital, form teams, and hit their business goals. 

Startup Division is a recognised industry leader with a pool of mentors which includes most of Lithuania's ecosystem stakeholders. With a vision to improve start-ups in the country, Startup Division has established an extensive network, impressive tools, and specialist knowledge – making it the perfect host for the 4th CASSINI Hackathon.  
Sign up to kick-start your start-up at the 4th CASSINI Hackathon in Vilnius.  Register your interest now.
This hackathon is supported by the following sponsors and partners:
Partner
Partner
Partner
Partner
Partner
Partner
Partner
Partner
Sponsor
Sponsor
Sponsor
Sponsor