24 March, 17:00 CET–
26 March, 19:00 CET
Fiera del Levante, Padiglione Centro Congressi, Lungomare Starita 4, 70132, Bari (BA)
Join the Hackathon in Bari!
Can you create solutions using space technology to help strengthen Europe's security? The 5th CASSINI Hackathon is open for entries.
Be inspired by experts, learn to access data from Copernicus, EGNOS and Galileo, and connect with a team to build your solution. There are three challenges on the theme of defence:
Enabling cross-terrain mobility

Making the seas more secure

Protecting our critical infrastructure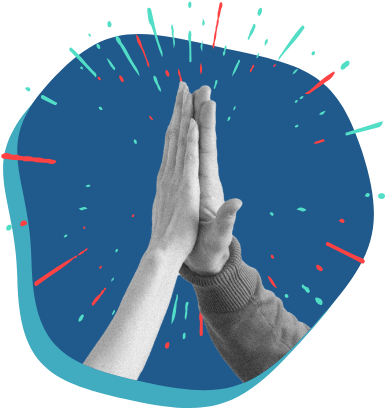 Get involved
Join us in Bari next 24-26 March!
A unique opportunity to connect with professionals and gain valuable insights into the space-tech ecosystem.
All you need is an interest in space technology – and the motivation to develop a winning idea. There are local and international prizes for the best teams, including the support they need to launch their ventures!
The event is organized by Planetek Italia and Sprint Lab in cooperation with Italian Space Agency, Apulian Aerospace District, AIKO, D-Orbit, Latitudo40, negg, OnData, University and Polytechnic of Bari, and so forth.
Prizes
Planetek Italia's judging panel will choose three winners to receive €13,000+ of business mentoring and support.
Latitudo40 Prize: € 1,500 to the best idea, offered by Latitudo 40
OVHcloud Start-up Prize: €10,000 in cloud credits and direct access to the OVHcloud startup programme to the best 2 ideas, offered by OVHcloud
Diversity & Inclusion Prize: € 1,000 for the most diverse and inclusive team, offered by DTA
Startup Challenge Camp Prize: 3 full-immersion days for the top 3 teams to refine your idea, offered by SprintLab
Hacking Talent Prize: € 500 and 1 month of work in Planetek Italia to the most brilliant hacker, chosen by mentors
Mentoring
The top 3 teams across all hackathons will be awarded an additional 100 hours of expert mentoring.
Meet our experts
Interest in the space sector is soaring – and you'll get an inside perspective from our expert panel:
Silvia Salsone
Project Manager at Planetek Italia
Gloria Elicio
Program Manager at Sprint Lab
Daniela Iasillo
Copernicus expert at Planetek Italia
Francesco Taccone
CEO & Co-Founder at negg Cyber-security expert
Antonino Russo
negg Cyber-security expert
Demetrio Siclari
negg Cyber-security expert
Gaetano Volpe
CEO at Latitudo40 Business and GIS expert
Mauro Manente
CTO at Latitudo40 GeoData and Tech expert
Andrea Borruso
President at OnData Data analyst and GeoData expert
Κonstantinos Pilaftsis
Business Dev Manager at Planetek Hellas Defence&Security expert
Efthimis Charokopos
Lieutenant General of Hellenic Army Defence&Security expert
Ferdinando Dolce
Lieutenant colonel of the Italian National Armaments Directorate
Giuseppe Maldera
GIS and Thematic expert at Planetek Italia
Daniela Valentino
GeoData expert at Planetek Italia
Matteo Villa
GeoData analyst at Planetek
Leonardo Amoruso
AIX expert at Planetek Italia
Nicolò Taggio
AI expert at Planetek Italia
Vito Fortunato
AIX expert at Planetek Italia
Mario Erario
Drone expert at DTA
Egidio Carità
Guardia di Finanza - GeoData and thematic expert
Raffaele Silvestri
Business professor at University of Foggia
Ilaria Vitellio
CEO Mappina and City Open Source
Mirko Maiorano
Head of Growth - 20Tab
Cristiano De Nobili
Physicist - Lead AI Scientist
Davide Vincenzo Montrone
Startup & Innovation Scout - SprintX incubator
Michele Giovinazzo
Startup Mentor - SprintX Incubator & Co-founder Spazio SPIN
Lara d'Argento
Growth Specialist
Adriana Angarano
Imprenditrice Agricola e Digitale - Tenuta Cesano
Cristoforo Abbattista
SpaceStream SBU Director at Planetek Italia - judge
Mattia Crespi
Professor at La Sapienza University of Rome - judge
Caterina Ciminelli
Professor at Politecnico di Bari - judge
Lorenzo Feruglio
Founder and CEO at AIKO - judge
Stefano Antonetti
VP Business Development at D-Orbit - judge
Sabrina Ricci
AI Ecosystem Manager at ESA ϕLab - judge
Tanya Scalia
Technology Transfer Office – Italian Space Agency - judge
Giuseppe Acierno
President at DTA Aerospace Technological District - judge
Alessandro Di Felice
Key Account Manager at OVHcloud
About the organiser
Planetek Italia was founded in 1994 to "simplify the complexity of space" and help users understand and protect our world. The company produces solutions for different sectors, from environmental to security.
Planetek partners with Sprint Lab, which runs training programmes for students and connects them with innovative companies and opportunities. Combined, the two teams offer unparalleled knowledge and advantages for participants in the 5th CASSINI Hackathon.
Don't miss your opportunity to learn about satellite technology – and build your own solutions – from some of Italy's top experts in the sector. 
This hackathon is supported by the following sponsors and partners: