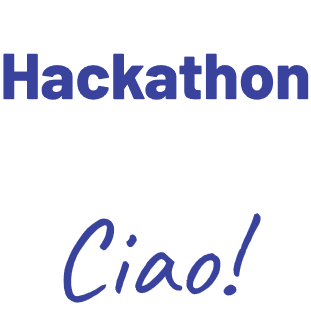 4 Nov, 19:00 CET–
6 Nov, 17:00 CET
Join the Hackathon in Turin!
Bring your brightest thinking to the 4th CASSINI Hackathon!
Your mission: to utilise EU Space data and create a winning business idea. Enter one of three challenges to develop a solution for the financial world!
Enabling green and sustainable investments

Innovating financial tools and technologies

Advancing global financial intelligence
Get involved
Turin is a thriving industrial city and a hub for Italian innovation. Our local organiser is Fondazione E. Amaldi, which is the Italian institution for space applied research and technology transfer in support of the national scientific heritage. 
Take the upcoming 4th CASSINI Hackathon like an opportunity to meet all the experts involved in the Italian innovation ecosystem and discuss with them how to build a successful business able to integrate the capabilities of EU space technologies and contribute to the future of finance, insurance and investments. 
Prizes
First place: €500 cash prize + tickets to the New Space Economy Expoforum 2022

Second place: €300 cash prize

Third place: €200 cash prize
The top 3 teams will also win:
A feature in the FeBAF newsletter
Support to define use case of public interest from the City of Turin
Sponsorship in the development of a Proof of Concept from Reale Mutua
Mentoring packages from the ESA Business Incubation Centre of Turin, I3P & the Hypatia Research Consortium
Mentoring
The top 3 teams across all hackathons will be awarded an additional 100 hours of expert mentoring.
Meet our experts
Participants will gain cutting-edge insights from some of the brightest minds in the business
About the organiser
Business leaders from the finance, technology and space sectors will be at the LINKS Foundation for the 4th CASSINI Hackathon. Fondazione E. Amaldi is the Italian Ambassador Platform (AP-IT) of the European Space Agency's programmes ESA Business Applications and ESA InCubed+ and connects entrepreneurs with space opportunities and funding.
Founded in 2017 by the Italian Space Agency and the Hypatia Research Consortium, FEA supports technology research as a fundamental tool for the economic development, innovation and improvement of Italy and Europe. It has become a hub connecting the European and the national stakeholders of the space entrepreneurial ecosystem, with many influential partners, spanning from ESA, ASI, investors and corporations who will offer meaningful value to the Hackathon participants and an impressive list of prizes.
Sign up to network with professionals and learn from the experts at the 4th CASSINI Hackathon in Turin.  Register your interest now.
This hackathon is supported by the following sponsors and partners:
Partner
Partner
ESA Business Applications for Italy
Partner
Camera di Commercio Torino
Partner
Torino Wireless Foundation
Partner
Partner
Partner
Partner
Partner
Partner
Partner
Partner
Partner
Partner
Partner
Partner
Partner
Partner
Partner
Partner
Partner