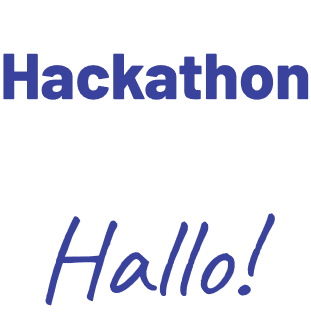 4 Nov, 19:00 CET–
6 Nov, 17:00 CET
Hybrid
In-person & virtual attendance possible
Join the Hackathon in Frankfurt!
Data scientists, financial services enthusiasts, crypto lovers, software developers, UX/UI designers, digital product professionals, and everybody who loves data and our planet: Enter one of the three challenges and find the most innovative applications of space data for a sustainable financial services sector!
Enabling green and sustainable investments

Innovating financial tools and technologies

Advancing global financial intelligence
Get involved
From the 4th to 6th of November, teams will work together to develop their best idea and turn it into a viable business pitch. You'll be inspired by an exceptional event programme and brilliant networking opportunities. 

Ready to enter? No experience is necessary. If you have an interest in fintech, space, or business development, join us in Frankfurt for this exciting Hackathon.  
Prizes
1st prize: €1,500 cash, €3,000 in-kind product & UX/UI support from N3XTCODER.
2nd prize: €1,000 cash, €2,000 in-kind product & UX/UI support from N3XTCODER.
3rd prize: €500 cash, €1,000 in-kind product & UX/UI support from N3XTCODER.
Mentoring
The top 3 teams across all hackathons will be awarded an additional 100 hours of expert mentoring from CASSINI.
All active participants will receive a certificate of participation from N3XTCODER. Stay tuned for more details and potentially more prizes.
Discover the Hackathon with the Big Ideas Campaign
Want to join the upcoming hackathon in Germany? Learn how you can utilise the EU space technologies to innovate the European financial industry with our online info sessions and workshops. These will equip you with all the tools you need to succeed. You'll also have the chance to meet other participants who signed up for the hackathon and form your team!
Don't miss out on this opportunity. Check out the agenda below and sign up for the Big Ideas Campaign now!
Meet our experts
Participants will gain cutting-edge insights from some of the brightest minds in the business
Andreas Siebert
Geospatial Risk Advisor - SiRisCon
Joanna Ruiter
Advisor Satellite Applications - Netherlands Space Office (NSO)
Elise van Tilborg
Founder IMARA.earth & Lecturer GIS, Study Advisor at Wageningen University
Dr. Magdalena Zieleniewska
Senior Manager Sustainability Solutions - Visa
Friedrich Hubel (Jury)
Co-Founder & COO at ecolytiq
Huy Ngoc Dang
Manager of Hertie School Data Science Lab
Sebastian Haase
Digital Experience Designer at Atelier Markgraph
Jonathan Moore
Co-Founder N3XTCODER & Tech specialist
Florian Jaksch
FinTech Specialist
About the organisers
The German chapter of the 4th CASSINI Hackathon is organised by N3XTCODER. The Berlin-based impact tech hub is the first organiser to host the local edition of the EU-initiated mega-hackathon for a second time. 
N3XTCODER enables impact-driven projects to leverage digital solutions for their continued success. Drawing on a solid track-record of projects and an ever-growing ecosystem of partners, coders, designers, product experts, and entrepreneurs, bringing 21st century knowledge, skills, and talent to the table.
In 2021, the German winner, Polar Bearings made it to the 2nd place in the pan-European final. The dedicated, international team built a prototype of an AI-powered Artic navigation app that offers safe and optimised route planning for terrestrial vehicles over icy terrain - only in three days! For more information, visit the organiser's page.
Sponsors / Partners
This hackathon is supported by the following sponsors and partners:
Partner
Partner
Partner
Partner
Partner