3 November, 18:00 CET–
5 November, 18:00 CET
Join the Hackathon in Munich!
Interested in creating solutions using EU space technology to support international development and humanitarian aid? The 6th CASSINI Hackathon is open for entries. This is your chance to explore important global challenges from a new perspective with people from all backgrounds!
Find inspiration from experts, and gain the know-how to utilise data from Copernicus, satellite positioning and navigation services from Galileo & EGNOS. Embark with your team on one of three challenges centered around the theme of international development and humanitarian aid:
Supporting sustainable infrastructure development

Strengthening food security & access to clean water

Understanding and forecasting forced migration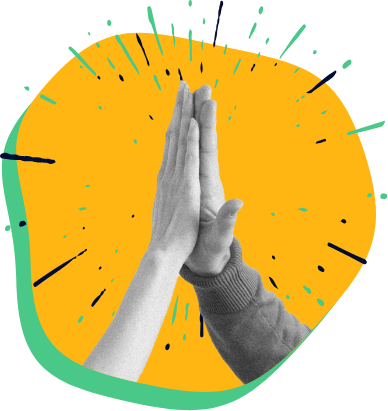 Get involved
Our German organiser, N3XTCODER, has a strong background in digital projects aimed at social change. Working closely with leading companies as well as innovative entrepreneurs, N3XTCODER will offer exciting opportunities to participants of the 6th CASSINI Hackathon.
Join us in Munich between Friday the 3rd and Sunday the 5th of November to learn how to turn your ideas and our space data into impactful solutions. Building up a strong and sustainable infrastructure, with seamless connectivity and renewable energy, is a key local concern. Join us to make a difference!
Prizes
The winners of the CASSINI Hackathon Germany will receive €10,000 worth of N3XTCODER digital product support:
First place: €5,000
Second place: €3,000
Third place: €2,000
Mentoring
The top 3 teams across all competing hackathons will be awarded an additional 100 hours of expert mentoring from CASSINI.
Meet our experts
Get an inside perspective on local opportunities from our expert panel, which includes:
Yama Yari
Jury Member - Ambassador Extraordinary and Plenipotentiary of the Islamic Republic of Afghanistan to the Federal Republic of Germany
Keerthana Karunakaran
Jury Member - Innovation Ventures Consultant WFP
Antoine Leboyer
Jury Member - Managing Director, Venture Lab for Software and Artificial Intelligence at Technical University of Munich
Anna Derinova-Hartmann
Jury Member - Corporate Citizenship, Disaster Relief and Humanitarian Aid in Public and Private Sector
Stefan Schneider
Jury Member - Space Downstream Entrepreneurship Officer at EUSPA
Dr. Andrés Camero
Co-Lead of EO Data Science Department at Remote Sensing Technology Institute, German Aerospace Center (DLR)
Benjamin Lieberknecht
Sales and Business EUSI
Jose Shehata
Innovation Ventures Consultant WFP
Stefan Kirmaier
Software Developer at Remote Sensing Solutions
Chang Han
Senior Designer at N3XTCODER
Arkadiy Telegin
Chief Software Office at WARR
Idan Tobias
Coach for Sustainable Scaling
Joanna Ruiter
Advisor Satellite Applications at Netherlands Space Office (NSO)
Dr. Vytautas Jančauskas
Senior Scientist at German Aerospace Center (DLR)
Jennifer Meyer
Senior Developer at N3XTCODER
Michael Hylind
Senior Consultant EO
Karthik Muthuswamy
Data Science Manager
About the organiser
N3XTCODER will be organising the Hackathon in Germany! This organisation focuses on IT consulting and services with the objective of aiding in the development of digital products that can tackle social problems globally. N3XTCODER has 10+ years of work experience within the global social impact community, the financial sector, and a vast technology-focused network including partnerships with prestigious German ministries, international corporations, universities, and NGOs.
N3XTCODER, in line with the CASSINI Hackathons, are deeply committed to utilising data for good and building solutions that can effectively address the most pressing problems of today.
This hackathon is supported by the following sponsors and partners: