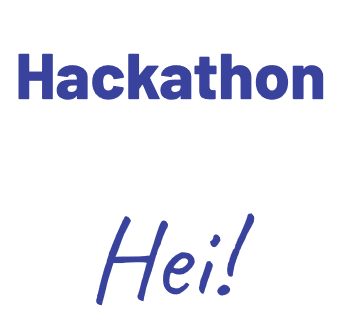 4 Nov, 19:00 CET–
6 Nov, 17:00 CET
Join the Hackathon in Helsinki!
Bring your brightest thinking to the 4th CASSINI Hackathon!
Your mission: to utilise EU Space data and create a winning business idea. Enter one of three challenges to develop a solution for the financial world!
Enabling green and sustainable investments

Innovating financial tools and technologies

Advancing global financial intelligence
Get involved
Space technology is burgeoning in Helsinki: the city's vibrant innovation ecosystem makes it perfect for this year's Hackathon. Our organising team at Ultrahack has partnered with high-profile brands like Microsoft and Business Finland (which runs the New Space Economy Program).
If you're interested in forming your own space start-up, this is an event you won't want to miss.  
Prizes
The top three places will be eligible for being part of a 5000€ prize pool.
Mentoring
The top 3 teams across all hackathons will be awarded an additional 100 hours of expert mentoring.
Discover the Hackathon with the Big Ideas Campaign
Want to join the upcoming hackathon in Finland? Learn how you can utilise the EU space technologies to innovate the European financial industry with our online info sessions and workshops. These will equip you with all the tools you need to succeed. You'll also have the chance to meet other participants who signed up for the hackathon and form your team!
Don't miss out on this opportunity. Check out the agenda below and sign up for the Big Ideas Campaign now!
Mentors
Kimmo Isbjörnssund
ESA BIC Finland
Tero Vihavainen
Traficom
Mikko Kallio
Microsoft
Mika Vuorio
CGI
Jan Musial
CloudFerro
Mikko Ranta
University of Vaasa
Martti Kirkko-Jaakkola
National Land Survey of Finland
About the organisers
Home to several inspirational space tech start-ups, Finland is building a thriving space ecosystem, and Ultrahack was founded to support it. 

Linking entrepreneurs with influential industry partners, Ultrahack is on a mission to drive and empower innovation. The organising team has leveraged its connections to offer the opportunity for winners to be mentored by some of the world's biggest companies. There's no better time to develop your first space project.
Don't miss your chance to access EU Space data, network with professionals, and learn from the experts at Ultrahack.  Register your interest now!
This hackathon is supported by the following sponsors and partners:
Partner
ESA Business Incubator Center Finland
Partner
Partner
Partner
Partner
Partner
Partner
Partner
Partner
National Land Survey of Finland
Partner
Hanken School of Economics
Partner
Helsinki Blockchain Center
Partner
Earthster
Partner
Voima Ventures