3 November, 18:00 CET–
5 November, 18:00 CET
Join the Hackathon in Porto!
Interested in creating solutions using EU space technology to support international development and humanitarian aid? The 6th CASSINI Hackathon is open for entries. This is your chance to explore important global challenges from a new perspective with people from all backgrounds!
Find inspiration from experts, and gain the know-how to utilise data from Copernicus, satellite positioning and navigation services from Galileo & EGNOS. Embark with your team on one of three challenges centred around the theme of international development and humanitarian aid:
Supporting sustainable infrastructure development

Strengthening food security & access to clean water

Understanding and forecasting forced migration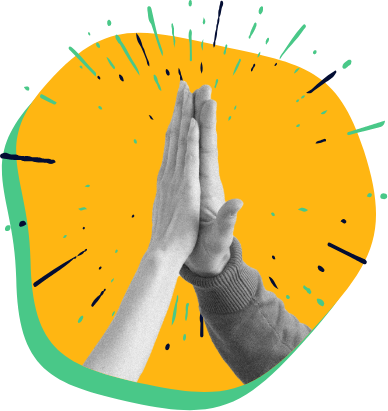 Get involved
Our Portuguese organiser, Ripply, connects entrepreneurs and stakeholders with a mission to advance the data ecosystem. Held in Porto Business School, the 6th CASSINI Hackathon is your chance to learn from experts from the University of Porto, the World Food Programme, and the Portugal Space Agency.
Join us in Porto between Friday the 3rd and Sunday the 5th of November to learn how to turn your ideas and our space data into impactful solutions. Ripply will invite a panel of experts to provide local insights for each of the three challenges. Will you be one of the people who helps to make a difference?
Prizes
The winners of the CASSINI Hackathon Portugal will receive up to €1,500 in cash prizes:
First place: €1,500 
Second place: €1,000 
Third place: €500 
Mentoring
The top 3 teams across all competing hackathons will be awarded an additional 100 hours of expert mentoring.
Big Ideas Campaign
In anticipation of the Hackathon Weekend, we're thrilled to unveil something truly exceptional - The Big Ideas Campaign! This two-week-long event is your perfect opportunity to gain some valuable insights, and sharpen your skills prior to the big event! Check out both our central and local sessions, and learn more about the webinars on our Big Ideas Campaign page.
Meet our experts
Get an inside perspective on local opportunities from our expert panel, which includes:
About the organisers
Ripply Flow, Lda will be organising the Hackathon in Portugal! Ripply Flow focuses on fostering a data ecosystem by creating connections among its stakeholders through competitions, technical conferences, and other initiatives. Ripply Flow has organised data competitions and hackathons for various city councils and major Portuguese companies including Porto city council and Millennium BCP (the largest commercial bank in Portugal). The team has also co-founded World Data League, a non-profit online competition focused on advancing the UN Sustainable Development Goals.
Seeking to push their data ecosystem further, they aim to make their hackathon a place for bold innovation.
This hackathon is supported by the following sponsors and partners: