3 November, 18:00 CET–
5 November, 18:00 CET
Join the Hackathon in Tallinn!
Interested in creating solutions using EU space technology to support international development and humanitarian aid? The 6th CASSINI Hackathon is open for entries. This is your chance to explore important global challenges from a new perspective with people from all backgrounds!
Find inspiration from experts, and gain the know-how to utilise data from Copernicus, satellite positioning and navigation services from Galileo & EGNOS. Embark with your team on one of three challenges centred around the theme of international development and humanitarian aid:
Supporting sustainable infrastructure development

Strengthening food security & access to clean water

Understanding and forecasting forced migration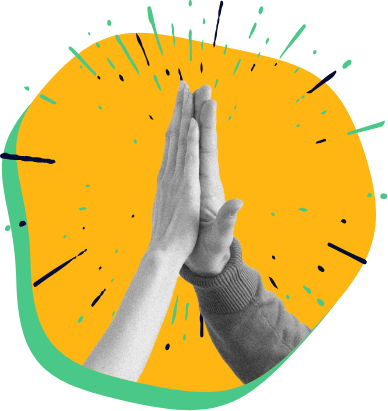 Get involved
Our Estonian organiser, Garage48, has already run more than 300 events and helped to launch successful startups like Fractory and VitalFields. With an established network of investors, experts, and entrepreneurs, Garage48 brings exciting opportunities to participants of the 6th CASSINI Hackathon.
Join us in Tallinn between Friday the 3rd and Sunday the 5th of November to learn how to turn your ideas and our space data into impactful solutions. At the Tallinn hub, you'll be able to work with international development and humanitarian aid partners to build solutions for critical challenges that they see in their everyday work. 
Prizes
The winners of the CASSINI Hackathon Estonia will receive mentoring, gift cards, and many more:
10 hours of after-mentoring by Indrek Kelder, the co-founder of Cleantech Estonia on business, finances, and legal advice.
50-hour gift card for the LAB services at the RTU Science and Innovation Center. 
4-night stay at the Tech Spa. 
50% discount on Tech Zity venue rental in 2024.  
sTARTUp Day 2024 tickets.
Mentoring
The top 3 teams across all competing hackathons will be awarded an additional 100 hours of expert mentoring.
Meet our experts
Get an inside perspective on local opportunities from our expert panel, which includes:
About the organisers
Garage48 will be organising the Hackathon in Estonia! This organisation has extensive experience in project management and implementation of complex international projects. Garage 48 has developed a global network of mentors, participants and partners who keep coming back and contributing to the open innovation events that boost the entrepreneurial skills among the participants for doing business or running a financially viable non-profit organisation.
Having organised over 300 hackathons in more than 50 countries, seen 5000+ ideas pitched and 2000+ working prototypes built, this organisation is ready to guide participants to success – and have fun doing it!
Sponsors/Partners
This hackathon is supported by the following sponsors and partners: