3 November, 18:00 CET–
5 November, 18:00 CET
Join the Hackathon in Zagreb!
Interested in creating solutions using EU space technology to support international development and humanitarian aid? The 6th CASSINI Hackathon is open for entries. This is your chance to explore important global challenges from a new perspective with people from all backgrounds!
Find inspiration from experts, and gain the know-how to utilise data from Copernicus, satellite positioning and navigation services from Galileo & EGNOS. Embark with your team on one of three challenges centred around the theme of international development and humanitarian aid:
Supporting sustainable infrastructure development

Strengthening food security & access to clean water

Understanding and forecasting forced migration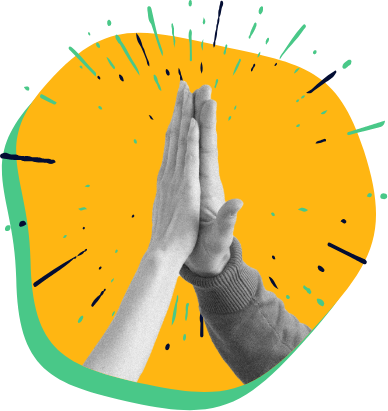 Get involved
Our Croatian organiser, Algebra University College, is partnering with the Croatian Artificial Intelligence Association and CROStartup to run this unmissable edition of the Hackathon. Participants will have the opportunity to meet or be mentored by experts from AUC and the NASA Goddard Centre. You will gain invaluable insights about national and international challenges. Will you be one of the people who helps to make a difference?
Join us in Zagreb between Friday the 3rd and Sunday the 5th of November to learn how to turn your ideas and our space data into impactful solutions. 
Prizes
The winners of the CASSINI Hackathon Croatia will receive up to €3,000 in cash prizes as well as business support packages:
First place: €3,000 prize
The top three teams will also win prize packages of cash and business support
Mentoring
The top 3 teams across all competing hackathons will be awarded an additional 100 hours of expert mentoring.
Meet our experts
Get an inside perspective on local opportunities from our expert panel, which includes:
Slobodan Bosanac
Theoretical physicist and professor at the Ruđer Bošković Institute
Mirta Medanić
Programme Manager at Amphinicy Technologies
Ivan Tomljenović
Head of the Remote Sensing and GIS lab at Oikon Ltd. and Coordinator for UniGIS Zagreb
Igor Magdalenić
President of the Croatian Association for Crisis Management (HUKM)
About the organisers
Algebra University College (AUC) will be organising the Hackathon in Croatia! AUC is an accredited higher educational institution active in the fields of computer engineering and economy. Algebra LAB (AUC's innovation centre) is an open innovation lab, offering applicative R&D solutions for entrepreneurs who develop solutions relying on digital technologies. They have the oldest and the most successful in-house tech start-up incubator in Croatia and so far, have incubated 15 batches of start-up companies, and more than 160 start-ups in total.
By joining the CASSINI Hackathons, they seek to actively contribute to fostering the next generation of space entrepreneurs.
This hackathon is supported by the following sponsors and partners:
Partner
Adriatic Aerospace Association (A3)
Partner
Partner
Partner
Croatian Association for Crisis Management (HUKM)
Partner