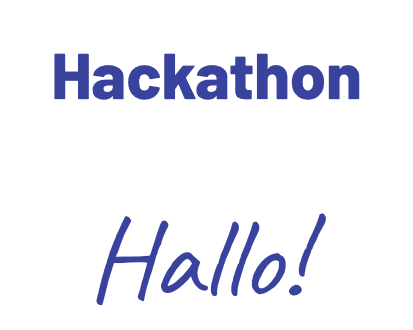 4 Nov, 19:00 CET–
6 Nov, 17:00 CET
Zurich
Address: University of Zurich, Room: TBA
Join the Hackathon in Zurich!
Bring your brightest thinking to the 4th CASSINI Hackathon!
Your mission: to utilise EU Space data and create a winning business idea. Enter one of three challenges to develop a solution for the financial world!
Enabling green and sustainable investments

Innovating financial tools and technologies

Advancing global financial intelligence
Get involved
Switzerland already has a thriving space industry, with start-ups like ClearSpace (which aims to clear man-made debris from Earth's orbit) and SWISSto12 (which uses 3D printing to make lightweight satellites) building the country's reputation. Our Swiss organiser Space4Impact is lighting the way for space start-ups with its Space Economy course and online ecosystem.
 
Join this Hackathon to learn about using EU space data, find a team, and present your business pitch – with the chance to win a prize.
Prizes
1. CHF 5'000 in AWS credits + 1 training day with AWS
2. CHF 5'000 in AWS credits + 1 training day with AWS
3. CHF 5'000 in AWS credits + 1 training day with AWS
Mentoring
The top 3 teams across all hackathons will be awarded an additional 100 hours of expert mentoring.
Discover the Hackathon with the Big Ideas Campaign
Want to join the upcoming hackathon in Switzerland? Learn how you can utilise the EU space technologies to innovate the European financial industry with our online info sessions and workshops. These will equip you with all the tools you need to succeed. You'll also have the chance to meet other participants who signed up for the hackathon and form your team!
Don't miss out on this opportunity. Check out the agenda below and sign up for the Big Ideas Campaign now!
Meet our experts
Participants will gain cutting-edge insights from some of the brightest minds in industry and academia
About the organisers
Space4Impact is dedicated to nurturing start-ups in the space sector. It runs events connecting entrepreneurs with companies which need solutions. 

Space4Impact delivers an accelerator program and other opportunities for start-ups, and has just launched a brilliant (and free) online course aimed at space entrepreneurs. Their online ecosystem is a great place to discover the latest space start-ups or investors.
 
Don't miss your opportunity to access EU Space data, network with professionals, and learn from the experts at the 4th CASSINI Hackathon in Zurich. Register your interest now!
Sponsors & Parnters
The Swiss edition is supported by the following sponsors and partners