24 March, 20:00 EET–
26 March, 18:30 EEST
Liepaja University, Liela street 14, Liepaja
Join the Hackathon in Liepaja!
Can you create solutions using space technology to help strengthen Europe's security? The 5th CASSINI Hackathon is open for entries.
Be inspired by experts, learn to access data from Copernicus, EGNOS and Galileo, and connect with a team to build your solution. There are three challenges on the theme of defence and security:
Enabling cross-terrain mobility

Making the seas more secure

Protecting our critical infrastructure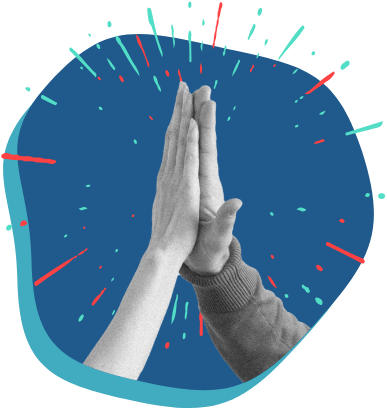 Get involved
Sharing borders with Russia and Belarus, Latvia's cross-terrain mobility is a key concern. At the Hackathon you'll be invited to explore EU space data and develop innovative new solutions to help protect it. Impact Hub is an active participant in the Latvian space ecosystem: this is your opportunity to connect with professionals and develop an exciting new venture. 

So, what are you waiting for? Join us in Liepaja between Friday 24th and Sunday 26th of March. All you need is an interest in space technology – and the motivation to build a winning idea. There are local and international prizes for the best teams… giving the winners the support they need to launch their ventures!
Prizes
Impact Hub's expert judging panel will choose three winners to receive €4,000 of business mentoring and support.
First prize: €2500; marketing materials worth €200 from Digital marketing factory.
Second prize: €1000 for further development.
Third prize: €500 for further development.
Mentoring
The top 3 teams across all hackathons will be awarded an additional 100 hours of expert mentoring from CASSINI.
Meet our experts
Interest in the space sector is soaring – and you'll get an inside perspective from our expert panel: 
Diāna Kukore
Moderator of the hackathon
Mārcis Donerblics
Official of the Latvian National Defense Academy
Raimonds Kursītis
National Armed Forces Training Command Lieutenant Colonel
Jānis Beķeris
Deputy Chief of Mission at the Embassy of the Republic of Latvia to the USA
Gatis Ginters
Member of the board of "Norplast Piemare" LSEZ
Toms Šupstiks
National Armed Forces, Navy, 2nd Division Explosive Hazardous Object Disposal Chief Operator
Roberts Ķēniņš
Expert in remote sensing, space data and programming
Elīna Egle
Chairwoman of the board of the Federation of Latvian Security and Defense Industries (DAIF)
Kaspars Poņemeckis
The Department of Safety, Security and Environmental Protection of the Liepaja Special Economic Zone
Dace Štefenberga
Assistant Professor, Faculty of Economics and Management, Ventspils University
Klāvs Ašmanis
Founder of Global Wolf Motors and Wolftrike
Gints Ažēns
Liepaja Port Captain
Pēteris Krieviņš
Head of LSEZ Business Development and Marketing Department
Edgars Korsaks-Mills
AS "Latvenergo" project manager and electromobility/energy efficiency expert
Uldis Žaimis
Lecturer at the Liepaja University, director of the study program "Smart technologies and mechatronics".
Sergejs Zikovs
EPAM Systems IT product manager
Matīss Neimanis
"Buildit Latvia" Lead Partner of the Acceleration Fund
Iveta Graudiņa
Creator of "Communication Design Studio", communications trainer, presentation and public speaking expert
Valdis Pēteris Otaņķis
Board Member of "Tolik Corp" (IT industry)
Imants Martinsons
Green Tech Cluster project manager
Māris Kaļinka
Associate professor, Department of Geomatics, Faculty of Civil Engineering, RTU
Uldis Zupa
Development director of Liepaja University, graduate of the Swedish Military Academy
About the organisers
Impact Hub Liepāja is proud to be one of 100 global Impact Hubs, making it part of the largest entrepreneurial network in the world. 
Working closely with the Latvian space industry and partners in the private and public sector, Impact Hub offers exceptional opportunities to entrepreneurs in space technology. If you want to become part of this flourishing industry in Latvia, you can't miss this Hackathon.  
Don't miss your opportunity to learn about satellite technology from an impressive range of experts at Impact Hub in Liepaja. Register now!    
This hackathon is supported by the following sponsors and partners:
Partner
Latvian National Defense Academy (NDA)
Partner
Liepaja city Education Board
Partner
RTU Science and Innovation Centre
Partner
Latvian Startup Association (Startin)
Partner
Kurzeme Business Incubator
Partner
Sponsor
Sponsor