24 March, 16:00 CET–
26 March, 17:00 CET
Join the Hackathon in Nicosia!
Can you create solutions using space technology to help strengthen Europe's security? The 5th CASSINI Hackathon is open for entries.
Be inspired by experts, learn to access data from Copernicus, EGNOS and Galileo, and connect with a team to build your solution. There are three challenges on the theme of defence and security:
Enabling cross-terrain mobility

Making the seas more secure

Protecting our critical infrastructure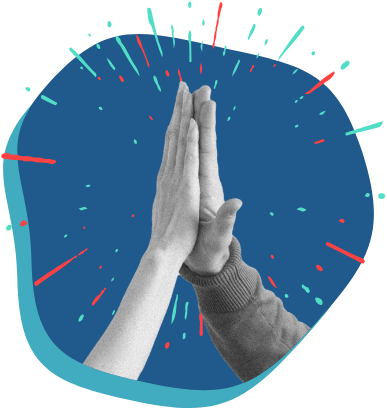 Get involved
Are you ready to learn about the security and defence challenges facing Cyprus – and come up with some innovative solutions? At our local edition of the Hackathon, participants will hear from leading experts from the Space Exploration Organisation and University of Cyprus.
Join us in Nicosia between Friday 24th and Sunday 26th of March. All you need is an interest in space technology – and the motivation to develop a winning idea. There are local and international prizes for the best teams… giving the winners the support they need to launch their ventures!
Prizes
Citizens in Power's judging panel will choose three winners to receive €1,000+ of business mentoring and support. 
First Prize: €1,000 + 5 hrs of Mentoring Worth €500 (Mentor Panis Pieri)
Second Prize: 10 hrs of Mentoring Worth €1,000 (Mentor Panis Pieri) 
Mentoring
The top 3 teams across all hackathons will be awarded an additional 100 hours of expert mentoring.
Meet Hiris Guider!!!
Our winning team Hiris Guider is formed of 8 people. 
Big Ideas Campaign Cyprus: Trainings, Q&A, Team formation, Brainstorm Your Idea!
Come and meet some of our experts, trainers & mentors!

Experts - Judges:

Dr. Kyriacos Pavlou serves as the Director of Electi Academy, is a co-founder of Electi Consulting Ltd, and is a research associate at the UCL Centre for Blockchain Technologies (UCL CBT) in London, UK.
Dr. Pavlou is a researcher and lecturer in Database Design and Security and Blockchain Technologies. He holds an MA (Cantab) in Genetics from the University of Cambridge and a double BSc in Computer Science and Mathematics from the University of Arizona, US. He completed his PhD on Database Forensics and Information Accountability at the University of Arizona. He has also worked as a postdoctoral research associate in the Computer Science department of the University of Illinois at Urbana-Champaign researching cloud-resident information accountability systems.
As Electi Academy's director he has organized and delivered training and consulting services to international and Cyprus-based organizations such as the European Central Bank (SSM), MDRxTECH (Mishcon de Reya Group) in London, Lloyds Maritime Academy, MSC Shipmanagement, Pafos Chamber of Commerce and Industry, and Universal Life Public Insurance Company Ltd.
George A Danos is a Cypriot space scientist, engineer, astronomer, entrepreneur and science communicator. He is a graduate and eminent alumnus of Imperial College London. He is the President of the Cyprus Space Exploration Organisation (CSEO) and the President of the Parallel Parliament for Entrepreneurship of the Republic of Cyprus. He is Honorary Member of the International Astronomical Union (IAU), in recognition to his significant contributions to the progress of astronomy, and Vice-chair of the international Committee on Space Research Panel on Innovative Solutions. He led several societies, groups, companies and organisations in the UK, Cyprus, Ireland, and in Europe and internationally.
Dr Panayiotis Philimis is the founder and CEO of CyRIC, a high-tech company that operates the Business Innovation Center (EU-BIC) of Cyprus certified by the European BIC Network providing high quality business and innovation services to the entrepreneurial ecosystem in Cyprus and the region. He has 25 years of multisectoral experience in the design and development of disruptive high-tech products, managing more than 100M Euro applied research and industry tech projects. He has several publications and patents on his name. Currently CyRIC is designing and manufacturing cutting-edge Unmanned Air and Ground Vehicles and UAVs/UGVs and provides IoT Network services & IoT Sensing solutions for Defence, Security and Space. He is also the founder of GRAVITY Ventures, a global high-tech venture building incubator that operates under the label of CyRIC EU-BIC and invests in a diversified portfolio of tech startups from Cyprus, Greece and the region. Through GRAVITY Ventures he has invested in more than 20 tech startups. Since 2014 he has been instrumental in supporting the local ecosystem by providing research, innovation, technology transfer, investment and funding services to more than 500 startups, innovative SMEs, inventors, entrepreneurs and researchers. His contribution to the Cypriot Research, Innovation and Entrepreneurial ecosystem extends to the policy and governance level and among others, he
co-founded in 2009 the Cyprus Association of Research and Innovation Enterprises (CARIE) and currently is the Vice President, he is a member of the Board and Management Team of the European BIC Network (EBN) and also sits on the boards of the Cyprus Research & Innovation Foundation (RIF) and President of the Cyprus Academic and Research Network (CyNET).
Dr. Liza Charalambous is co-founder and CTO of Malloc, a digital security expert with 10+ years of experience and key contributor in 20+ EU and Nationally funded projects in the domain of security (cyber-security, digital forensics, cybercrime and surveillance). Since 2014 until today Liza is dedicated to the domain of digital security and continuously seeks to further improve her skillset by attaining professional certifications in cyber-security, project management and DevOps, while also supporting local and EU initiatives aiding strengthening women in STEAM and leadership positions. Liza is a member of the DIGITAL SME Focus Group on Artificial Intelligence, a member of the AWS CTO fellowship and over the years she has contributed to the successful completion of numerous collaborative projects with distinguished ogranisations such as IBM, Europol, Interpol as well as many CSIRTs and Law Enforcement around Europe. In 2022, Liza was awarded by the Cyprus Chamber of Commerce and Industry as one of the most important young disruptors of Cyprus in Innovation, Research and Technology, as well as a Woman of the Year in Innovation by Madame Figaro 2022. Liza has received her PhD in Computer Engineering from the University of Cyprus in 2019 with research in the Learning of Robust Classifiers with data with uncertainties. Liza is also awarded with an MSc in Digital Signal Processing and Intelligent Systems (2011) and with a BSc in IT and Multimedia Communications, both from Lancaster University UK (2010). During her studies she realized her passion for digital security as she worked as a researcher for BAE Systems UK within the framework of EPSRC for aircraft surveillance. She was also awarded for two consecutive years the award for the best project award by a student for her BSc and MSc dissertations. Liza also received the Princess Victoria's metal from the Faculty of Science and Technology of Lancaster University for her exceptional performance.
Kostas Tsangarides is a Cypriot Mechanical Engineer/ Mechanical Designer and a Researcher at Space Systems Solutions (S3) Ltd. He speaks 3 language, Greek native speaker, he is fluent in English and Italian, moreover, he has some Basic knowledge in Spanish. He has graduated from Frederick University (BSc in Mechanical Engineering). He is currently attending an MSc on Sustainable Energy Systems also at Frederick University. He is a former radio podcaster at CCMC - mycyradio.eu (seed-bombing, dreams of electric sheep). He participated at NASA Space Apps Challenge 2013 - 2019: member of (HOBS) at Space Apps 2016, member of (NestFold) at Space Apps Challenge 2017 - Local Peoples' Choice Winner - Global Peoples' Choice Finalist. In 2020,2021,2022 NASA Space Apps Challenge I was a member of the judging-committee as a veteran of the Competition. He comes from the hackerspace–makerspace community.Through Hack66 he was involved with hackerspace–makerspace community, Limassol Hackerspace, Lefkoşa Hackerspace furthermore, Kostas was one of the few Volunteers of the project Phygital that created a small makerspace in Lakatamia with Lakatamia municipality. His primary medium is through voice and sound, and additionally as he said gesture, drafting and sketching come handy. He is a team player who enjoys being part of a team, because he values the greater achievements produced by the collective wisdom.
Panis Pieri is a Startup Journalist, a Podcaster and an Event Organiser. Panis is a startup journalist, Podcaster and event organiser. Among others, he is hosting and producing the podcast Live with Panis. The podcast features interesting stories of technology entrepreneurs from around the world. He is also involved in different non-profit initiatives around the world as a startup mentor or startup judge. Furthermore, he is contributing startup and innovation content to major publications such as Cyprus Mail and other startup media outlets globally. His message is "Keep innovating."

Meet your Mentors & Trainers:

Michalis Strouthos:
Michalis is an entrepreneur, a business strategist, a technology addict and in love with rock music. Having more than 16 years in the financial business and the technology services sectors. Co-Founder & CEO of Cocoon Creations and Crew. Founding member and executive board member of Cypriot Enterprise Link. Specialties: Business Analysis, Business Development, Relationship Management, Process Management, Project Management, Operations Management, Service Delivery, Financial analysis, Product Marketing Consultation.

Abdullah Bin Masood:
Abdullah is a Ph.D. student at the Department of Computer Science at the University of Cyprus. He has secured a Ph.D. Doctoral Training Program (DTP) fellowship from CYENS. His research interests are Industrial control systems, Anomaly Detection, Blockchain, Industrial Internet of Things.
 
Asfa Jamil:
Asfa is a Machine/Deep Learning expert. Her research work focuses on geospatial analysis, drone swarming, and computer vision. She is currently doing MS in Artificial Intelligence at the University of Cyprus. She is also working as Research Associate at CYENS-Centre of Excellence.
 
George Mendrinos – CEO of Caius L.P.
Specializing in Computational and X-ray Physics, with four years of research experience at both the Institute of Nuclear Physics and the Institute of Nanotechnology of "NCSR Demokritos", with computational projects under submission for publication in the fields of Medical Physics and Archaeometry. One of the five selected members of the Greek National Team in the Physics Olympiad of 2014 and since then engaged in teaching at academic and undergraduate level. Apart from research, several years of hiking and mountaineering, mainly in Epirus but also throughout Greece, led to the development of the award-winning product "caius paths", which automatically detects paths in nature through satellite and geomorphological data. As the driving force behind Caius L.P., he deals with day-to-day challenges and long-term strategy, finding the right partners and product features to meet real market needs. He was also the general manager of the team that won the 3rd Cassini Hackathon.
 
George Michas – CTO of Caius L.P. 
An experienced researcher in various areas of data systems which, due to their extreme complexity and the specialization required in computer science, are clearly under-represented in the market. The main focus of his research is the full utilization of systems, taking into account both theoretical aspects and the underlying hardware. In this direction, he participated in the 2018 ACM SIGMOD/PODS conference, where he and his team from the University of Athens won 3rd place on a global level. Based on the above, he is the head of the technology department of Caius L.P. with a wide range of responsibilities focused on the research and software development of Caius' products. Some of these responsibilities include overall
software architecture, data storage and processing, deep learning and project management of the team. He was also Software & GNSS usage manager of the team that won the 3rd Cassini Hackathon.
 
Marios Glytsos – Head of AI team of Caius L.P.
An accomplished electrical engineering graduate with an extraordinary range of interests and deep knowledge in areas such as deep learning, audio systems, multispectral and geospatial data. He combines a high adaptability to the needs of each project with an admirable integrative thinking to combine different fields, with his innovative projects in his research career to prove it. In recent years he has been involved in several AI projects in both practical and research contexts, focusing on Visual Common Sense Reasoning, NLP and Music Genre Recognition. As head of the AI team of Caius L.P., he is responsible for the state-of-the-art, award-winning product "caius paths", which automatically detects paths in nature using satellite and geomorphological data, as well as contributing to the full stack development of Caius' applications. He was also the AI & Copernicus Data Processing manager of the team that won the 3rd Cassini Hackathon.
Colm Larkin - Head of Education and Outreach of CSEO
Colm Larkin, an expert in media and science communication. He is Head of Education and Outreach of CSEO, assisting the organisation to becoming an identifiable respected NGO and to successfully reach-out to the wider public. In his current capacity he led the many highly skilled volunteers and scientists of CSEO into formulating the organisation's Space Education Programme, which is successfully disseminated to schools throughout Cyprus and in certain instances to schools abroad (Europe, USA and China). He is the Director of the International Astronomy Education Centre of the IAU, hosted and operated in Cyprus by CSEO. He is an Academician of the International Academy of Astronautics.
Marios Iacovou – Research Engineer at Catalink Ltd
Graduated from the University of Cyprus with a Bachelor's Degree in Computer Science and specialization in Artificial Intelligence and has a keen interest in Artificial Intelligence and Data Science. Currently employed at Catalink Limited as a Research Engineer and works on Data Science, Data Engineering, and Machine Learning tasks for several European projects. These include Horizon 2020 projects ALAMEDA (healthcare support systems) and ONCOSCREEN (novel colorectal cancer technologies for screening and early detection), as well as SILVANUS (wildfire management platform). Recently took part and won the award for Local Impact in NASA Space Apps 2022 with team Brute Force for developing a moonquake map for planetary scientists using data from Apollo seismometers.
Meet our experts
Interest in the space sector is soaring – and you'll get an inside perspective from our expert panel: 
Asfa Jamil
Software Engineer, National University of Science and Technology
Dr. Stelios Ioannou
Lecturer, UCLAN University of Cyprus
Dr Panayiotis Philimis
Founding & Managing Director, CyRIC Cyprus Research and Innovation Centre
George A Danos
President, Cyprus Space Exploration
Abdullah Bin Masood
Ph.D. student at the Department of Computer Science at the University of Cyprus
Dr. Kyriacos Pavlou
Director of Electi Academy,co-founder of Electi Consulting Ltd, research associate at the UCL Centre for Blockchain Technologies (UCL CBT) in London, UK
Colm Larkin
Education and Outreach, CSEO
Kostas Tsangaridis
Drafter and 3D CAD Designer, Technical drawer, Mechanical engineer, CSEO
George Mendrinos
CEO of Caius L.P. (www.caius.gr)
George Michas
CTO of Caius L.P. (www.caius.gr)
Marios Glytsos
Head of AI team of Caius L.P. (www.caius.gr)
Michalis Strouthos
Co-Founder & CEO at Cocoon Creations
Panis Pieri
Startup Journalist
Dr. Liza Charalambous
co-founder and CTO of Malloc
Marios Iacovou
Research Engineer at Catalink Ltd
About the organisers
Citizens in Power is a leading organisation in Cyprus' entrepreneurial ecosystem. They're on a mission to promote and develop young people's entrepreneurial skills and collaborate with local partners in defence and security.
With plenty of experience in nurturing start-ups, Citizens in Power offers the chance for the winning teams to connect with international partners and take their ideas all the way to launch.
Don't miss your opportunity to learn about space technology – and build your own solutions – from the entrepreneurial heart of Cyprus. Register now. 
Supported by
CASSINI Hackathon Cyprus 2023 is organised under the Auspices of CSEO (Cyprus Space Exploration Organisation)