24 March, 19:00 CET–
26 March, 17:00 CET
Join the Hackathon in Nicosia!
Can you create solutions using space technology to help strengthen Europe's security? The 5th CASSINI Hackathon is open for entries.
Be inspired by experts, learn to access data from Copernicus, EGNOS and Galileo, and connect with a team to build your solution. There are three challenges on the theme of defence and security:
Enabling cross-terrain mobility

Making the seas more secure

Protecting our critical infrastructure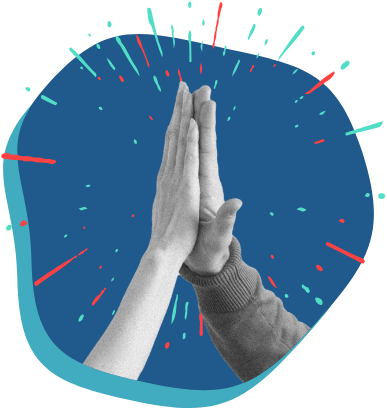 Get involved
Are you ready to learn about the security and defence challenges facing Cyprus – and come up with some innovative solutions? At our local edition of the Hackathon, participants will hear from leading experts from the Space Exploration Organisation and University of Cyprus.
Join us in Nicosia between Friday 24th and Sunday 26th of March. All you need is an interest in space technology – and the motivation to develop a winning idea. There are local and international prizes for the best teams… giving the winners the support they need to launch their ventures!
Prizes
Citizens in Power's judging panel will choose three winners to receive €1,000+ of business mentoring and support. 
First Prize: €1,000
Second Prize: Financial support or mentoring
Third Prize: Mentoring 
 
Mentoring
The top 3 teams across all hackathons will be awarded an additional 100 hours of expert mentoring.
Meet our experts
Interest in the space sector is soaring – and you'll get an inside perspective from our expert panel: 
Asfa Jamil
Software Engineer, National University of Science and Technology
Dr. Stelios Ioannou
Lecturer, UCLAN University of Cyprus
Dr. Vasos Vassiliou
SNS MRG Leader, RISE
George A Danos
President, Cyprus Space Exploration
Dr. Theodosis Mourouzis
Managing Partner, Electi Consulting
Dr Panayiotis Philimis
Founding & Managing Director, CyRIC Cyprus Research and Innovation Centre
About the organisers
Citizens in Power is a leading organisation in Cyprus' entrepreneurial ecosystem. They're on a mission to promote and develop young people's entrepreneurial skills and collaborate with local partners in defence and security.
With plenty of experience in nurturing start-ups, Citizens in Power offers the chance for the winning teams to connect with international partners and take their ideas all the way to launch.
Don't miss your opportunity to learn about space technology – and build your own solutions – from the entrepreneurial heart of Cyprus. Register now.